Have you ever stopped breathing while you are listening to music? Your breath stops, the rhythm of your heartbeat belongs to the music and the voice and the song controls your mind. Even when song ends you are still under the spell of it. If you never have felt these feelings and want to try – just check out Identity by Socionic (listen to and download on Official Site).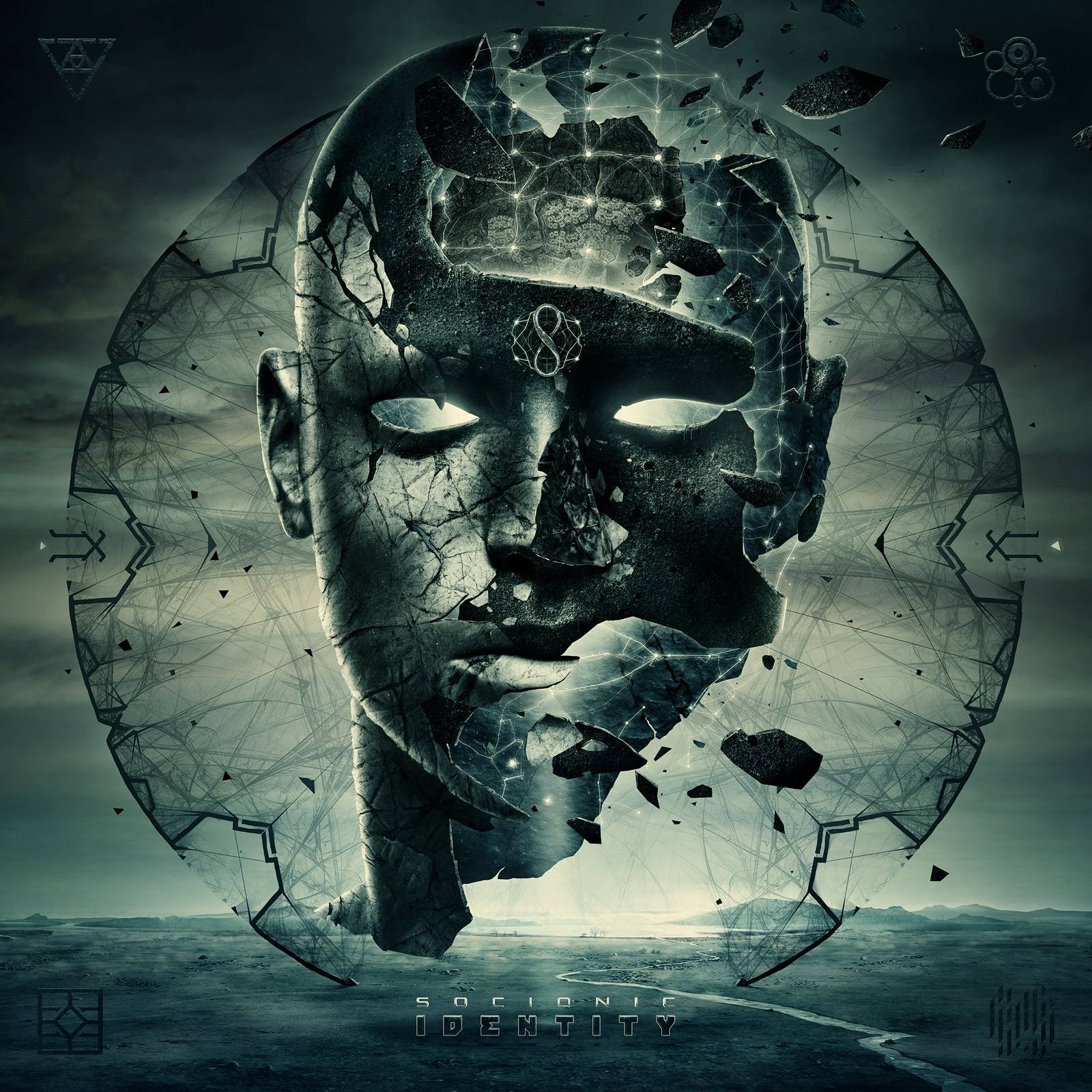 By Julie Pavlova
March 20, 2014
This is EP of the alternative progressive rock band from California. Originally formed as a multi-media studio side project in 2008 by vocalist/multi-instrumentalist Michael Meinhart while performing with other bands around Los Angeles. The a broader concept took seed with the completion of a set of demos entitled "The Ogden Project", and the inspiration to continue to expand expression through music and other mediums. The project has since evolved its dynamic power and potential with the addition of members Matthew Denis (bass), Billy Graczyk (guitar)  and Lior Dar (drums). You feel their magic from the first second to the last but you can dig deeper to the magic of Socionic if you go to youtube channel and check out them art video. Their dark art beautiful are stunning!

Socionic – Epiphany – Artwork Music Video
Here's several opinions from different media and these only approve my own point of view. Top 25 New Music Critiques of 2013:
"Stellar performances, rich production and an ability to craft multi-level, Tool-like tunes that would improve any sci-fi/horror soundtrack. Yeah, the mix is a slight bit noisy, but "Epiphany" is a winner, a rock-radio-ready cut with singer Michael's whisper/whine riding well above the showers of cymbals and riffs. The driving, vigorous "Prodigal" is nearly as compelling, with production finesse that keeps the track peeling like an onion. An Aderol dream space tune, "Aisa Morta" is an ambitious opus that fans can savor repeatedly for subtle tones and touches."

– Music Connection Magazine (Dec, 2013) "

---

"Socionic is easily one of my favorite discoveries this year. They exhibit some of the best qualities of my favorite bands while having their own distinct sound and message. Hard rock at the level that Socionic is playing on is hard to come by."

– Joey Flores, CEO Earbits.com

---

'Epiphany' artwork featured in Issue 111 of Advanced Photoshop Magazine"

Advanced Photoshop Magazine , Issue 111 'Ignorant Idiot' artwork featured in December issue of Advanced Photoshop Magazine

---

"If you are a hard rock/progressive/metal junkie (like myself), then Identity by Socionic is your new fix. …This is my new favorite album."

– Joshua Smotherman, Middle Tennessee Music

---

"When you put the whole picture together, this band seems to know exactly where they want to go. They aren't going to conform to what?s popular today. They're heavy, slightly dark, and heady with their lyrical content. They have a growing fan base, and I look forward to hearing big things from them in the future."

– The Professor, The Ripple Effect
So you may listen to me or trust media but the better way is check yourself!
Official site
YouTube channel 
Facebook page 
Twitter account 
My space 
Reverbnation 
Soundcloud 
Vimeo 
Music:
socionicband.com